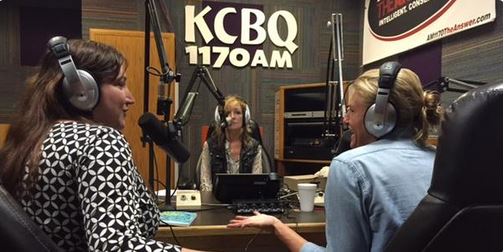 Dani Golden Discusses Her New Book LIFE. GAME ON! A Competitor's Guide on the Andrea Kaye Show
SAN DIEGO, CA – Dani Golden the Author of LIFE. GAME ON! A Competitor's Guide set out to discover how her competitive nature could be used positively in her life.
A competitive swimmer, Golden explains that competition with others can be positive to the group overall. Competition is ultimately about driving all the individuals in the group to new achievements through pro-social behavior.
"Lately, a lot of people see competition negatively," she says. "But competition is a wonderful thing, especially when it ignites our true potential."
Golden says that it is our nature to be competitive. Competition affects our every day lives, whether in our jobs, relationships, or sports. "Regardless of whether we consider ourselves competitive, we all want to be our best and achieve our goals. In LIFE. GAME ON! A Competitor's Guide, I provide the reader with the tools on how to gain a competitive edge and break your own glass ceiling."
Like many people, Golden at first thought negatively of her competitive nature. "My book is a result of my desire to understand the role competition has played in my life. I haven't always had a positive relationship with competition. I developed a new perspective on competition so that I could enjoy myself when I was competing and not get bogged down by my own insecurities and self-doubts."
In LIFE. GAME ON! A Competitor's Guide, Golden provides practical tools on how to use competition for healthy self-improvement and self-esteem. Her goal is to encourage others to discover their passion and have fun in the game of life.
Golden and her book will be featured in Alicia I. Dearn's Bellatrix Business segment on The Andrea Kaye Show on October 12, 2015. The Andrea Kaye Show airs live on Mondays from 8 to 10pm on AM 1170 The Answer in San Diego.
Dearn explores several topics with Golden such as whether women are more likely to feel negatively about competition than men and whether the cultural shift towards "participation trophies" for children undermines the positive nature of competition.
The Andrea Kaye Show is a smart and fast-paced conservative talk show spiced with Louisianan sass from its host.
Contributor Alicia I. Dearn is the CEO of Bellatrix PC, a woman-owned law firm with offices in Southern California and Missouri. Dearn's weekly Bellatrix Business segment focuses on challenges to private small businesses as the job-creation engines of the U.S. economy. Dearn practices in the areas of business and employment law, is a civil trial lawyer, and is the President of the Saint Louis Chapter of the National Association of Professional Women.
Andrea Kaye Co-Hosts and Produces Close up on San Diego Business and Hosts and Produces The Andrea Kaye Show. Kaye is a veteran of radio hosting, having previously hosted Becker & Kaye, BisTalk, Good Evening San Diego, and Calling All Seniors.
# # #
If you would like more information about Alicia I. Dearn or The Andrea Kaye Show, please contact Aubree L. Russell, PR + Marketing, at 619-754-8904 or [email protected]. More information may also be found at http://am1170theanswer.com/pages/the-andrea-kaye-show and http://BellatrixLaw.com.
If you would like more information about LIFE. GAME ON! A Competitor's Guide, please contact Author Dani Golden.